Since I no longer have the disposable income for books that I had when I still lived with my mum, I try to limit to impulse buying. And books? Well, that's just about my biggest impulse buying expense. With that in mind, I like to make a little list of the books I don't want to miss and will get my hands on any way possible (currently, my reading material comes from secondhand shops; Kindle Unlimited; and Netgalley).
So, what's made that list this year? Read on to find out.
___
1. Blood Fury by J R Ward
J.R Ward has been an auto-buy author of mine for years now, and you'll see her on this list more than once. Blood Fury is the 3rd in the Black Dagger Legacy, a spin off from the Black Dagger Brotherhood series that I love so much. BDL has reinvigorated the series, added another layer to it and allowed me to spend more time with my favourite characters. Every year, I eagerly await whatever is coming next from Ward, so I'm glad this is a January release instead of having to wait till March/April like usual.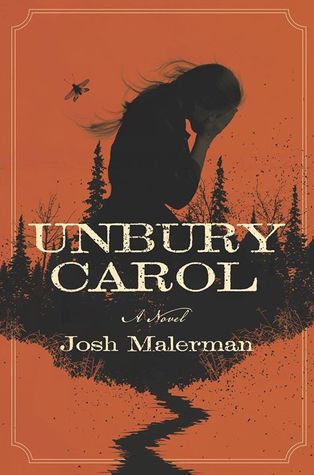 2. Unbury Carol by Josh Malerman
Another favorite author of mine, I'll buy anything from Josh Malerman without hesitation. I love the psychological aspect of all his stories. The premise of Unbury Carol is intriguing (like everything else he writes) and after waiting so long between Bird Box and Black Mad Wheel for a novel (he's published quite a few short stories), I'm so happy that I don't have a few years of waiting between Black Mad Wheel and this.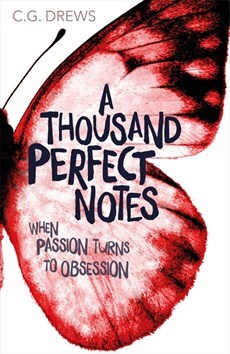 3. A Thousand Perfect Notes by C.G. Drews
AKA
the bookish worlds much loved Paperfury
finally has her debut novel coming out! As someone who stalks her site regularly and loves every single book idea she shares with the world, I've been waiting for this day for a while now. I just can't believe I have to wait until June! A Thousand Perfect Notes is a contemporary young adult book with music and definite sad times plus the cover is so beautiful!
4. The Thief by J R Ward
I told you that the WARDen would make more than one appearance on my list. As excited as I am for a Legacy story, nothing beats the OG crew of the Black Dagger Brotherhood. Okay, so the main character in The Thief isn't one of my boys from the OG Brotherhood, but all the same - BDB is where it all started and will always be my favourite series from J R Ward. (I'm happy to announce that she's created a third spin-off of the series, for novellas on other characters in the 'verse that don't fit into the main world, but I've refrained from putting three J R Ward books down on the list).
5. Record of a Spaceborn Few by Becky Chambers
2018 is a great year with releases from all my favourite authors, including Becky Chambers! She became one of my all time favourite authors with her debut, A Long Way To A Small Angry Planet, a few years ago and I've been eagerly awaiting each installment of the Wayfarer series since. What always impresses me most with her writing is the incredible world-building skill she has. As someone who gets easily bored by backstory and doesn't care much for the history of any world, fictional or otherwise, it amazes me that I can't get enough of the Wayfarer world! I'm dreading the day the series comes to an end.
6. Twice Bitten by Lynsay Sands
The Argeneau series was one that I read and reread again and again when I was younger, but it's been a few years since I've picked up anything from Lyndsay Sands. Since I've been planning on rereading the whole series for a while now, the latest in the series is definitely one I'm looking forward too. I'm not sure how many books I've missed out on at this point, but I can't wait to return to a world full of my favourite vampires again... damn, I love the blend of myth and science in the Argeneau world.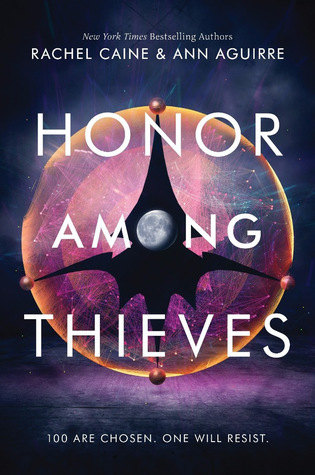 7. Honor Among Thieves by Ann Aquirre and Rachel Caine
Sci-fi is growing in popularity and I'm loving every second of it. While I've never read anything from Ann Aquirre, The Morganville Vampire series from Rachel Caine used to be one of my favourites (can you tell I was obsessed with vamps in my teens?). So, given it's a sci-fi from a writer I enjoy, I'm looking forward to this one. Oh, but I am a little pissed because I had Honor Among Thieves written down for a book title and now I can't use it. Isn't this cover gorgeous though?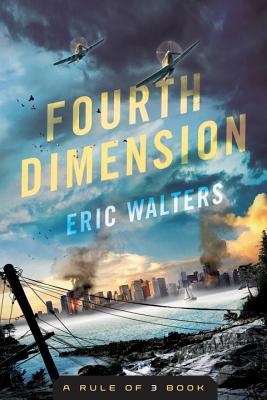 8. Fourth Dimension by Eric Walters
I already requested this book on Netgalley before realising it's the 4th in a series I haven't read, but my excitement for it hasn't been tampered one bit. Not only does the cover look like an epic movie poster, but Four Dimension is set in a dystopian world, which we should all know by now I can't get enough of. Though most dystopian series suck after the first book, I'm looking forward to buying and binging on the whole series which sounds so freaking cool.
9. The Hunger by Alma Katsu
Based on The Donner Party, this creepy tale of survival is easily a must read for me this year. I'm imagining it'll be similar to Michelle Pavers' Ghost Story, which I put off reading for so long but enjoyed immensely when I finally got around to it. With that in mind, I'll be reading The Hunger as soon as possible. I know Neil is also intrigued by this one, so hopefully, it's something we can read together and discuss in depth.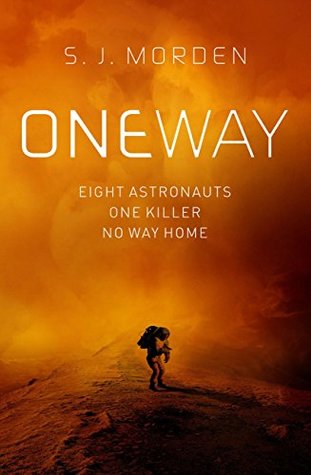 10. One Way by S.J Morden
Another sci-fi, this time a kind of murder mystery but on Mars. Thanks to The Martian, I've been loving any and all sci-fi I've come across. It was a genre I never particular read much in beforehand. Whether in the process of coloizing or having already colonized, I like to see how the challenges of life on a different planet play out. Add murder into the mix and suddenly everything is 100% more tense.
11. School for Psychics by K.C Archer
Special powers and training schools that teach you all sorts of mad skills? Sign me up. Please, please sign me up. But for real, if I can't join 'em, I'll read about them instead. I haven't read anything like this in a long time, so I'm really excited by this book. Once again, the cover is absolutely breathtaking.
12. Whatever It Takes by Stephen Stohn
Whatever It Takes is a look at the entertainment industry from behind the scenes and what it takes to make it. As someone who won't ever outgrow dreams of becoming an actress/musician/every-creative/entertainment-industry-hybrid-robot (imagine that on a business card), this is one non-fiction I'm looking forward to read.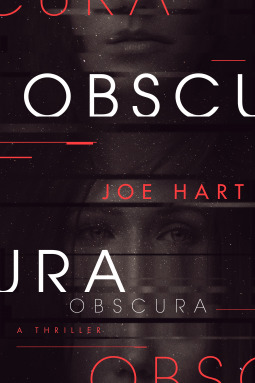 13. Obscura by Joe Hart
Sci-fi, dystopia, a battle against disease? I'm here for Obscura. In fact, I'm so here for it that I'm going to predict it will be one of my favourites this year. It reminds me of Black Moon by Kenneth Calhoun, which I really enjoyed reading. Needless to say, this book is just up my ally and I can't wait to get my hands on it. Again, the cover? Slayin'.
___
There are so many other books that I'm looking forward to reading too, but without an unlimited budget, this are the ones I've deemed too good to miss. Books are painfully expensive in Australia and as much as I miss having a growing home library (it makes me sad to think about how many books I sold on), our car can only hold so much.
What books are you looking forward to this year and how do you choose what books to get when you're on a budget? Tell me in the comments and if you liked this post,
don't forget to subscribe!